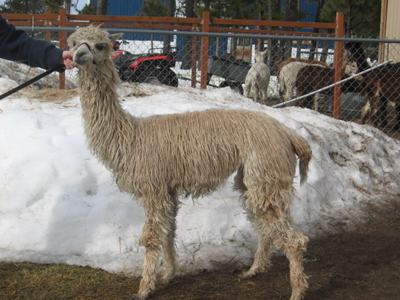 Pedigree

Sire

Dam

Name:

LCA Zumar
Cerise Kissed

ARI#:

839808
836539

Heritage:

Full Peruvian & 1/2 Accoyo
1/2Peruvian 1/2Bolivian

Color:

White
Dark Fawn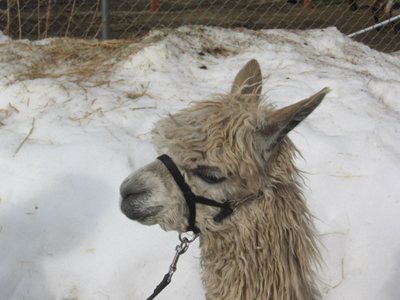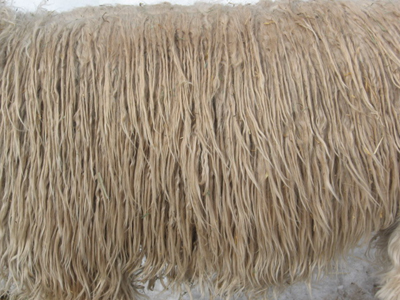 Baby Pics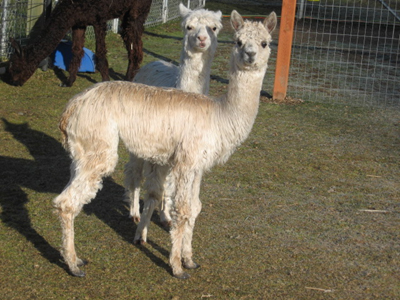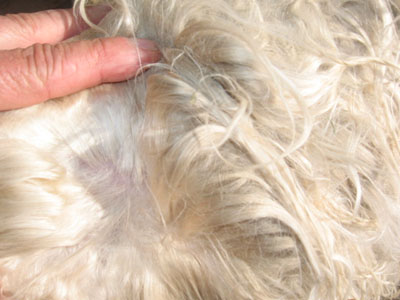 When Ruffian was a baby
Ruffian
Sex: Female
DOB:
Color:
Origin: Ruffian 3/4 Peruvian 1/4 Bolivian and 1/4 Accoyo
Ruffian is priced right for a reason. If the Alpaca business is to grow you have to get more new breeders to come in the business. This is your opportunity to get a quality alpaca for a great price.

Ruffian Dam, Cerise Kiss has produced 3 females in a row. All three of the crias are here at Alpaca Rose Ranch. You will get a great idea on what Cerise' offspring's will product by looking at them.

Ruffian's Sire is Zumar a son of the famous Bruxo. Zumar is 50% Accoyo. He has great luster and fiber that is wanted by all breeders.

Ruffian herself is going to be a big Alpaca, her half sisters are both big alpacas. Her half sister Lady Bug last year in 2007 won 4 ribbons at some of the top shows in the US. She was in very tough and she came thru like a champ.

Ruffian is light fawn with great luster and she is lock at the skin. She has the great conformation as
you can see from her photo. We hope you can see the value in Ruffian and hope you stop by for a look.